Google has announced that Jamboards will become "read-only" on October 1, 2024 and will disappear completely on December 31, 2024 (https://support.google.com/jamboard/answer/14084927?hl=en). While we are disappointed in this news, KCM is dedicated to providing resources to support teachers. All KCM Jamboards will remain available for the 2023-2024 academic year. We have begun the process of researching options for converting or updating our current Jamboards to a new format and plan to have the revised resources available in the fall of 2024.
Math Fact Fluency Companion Website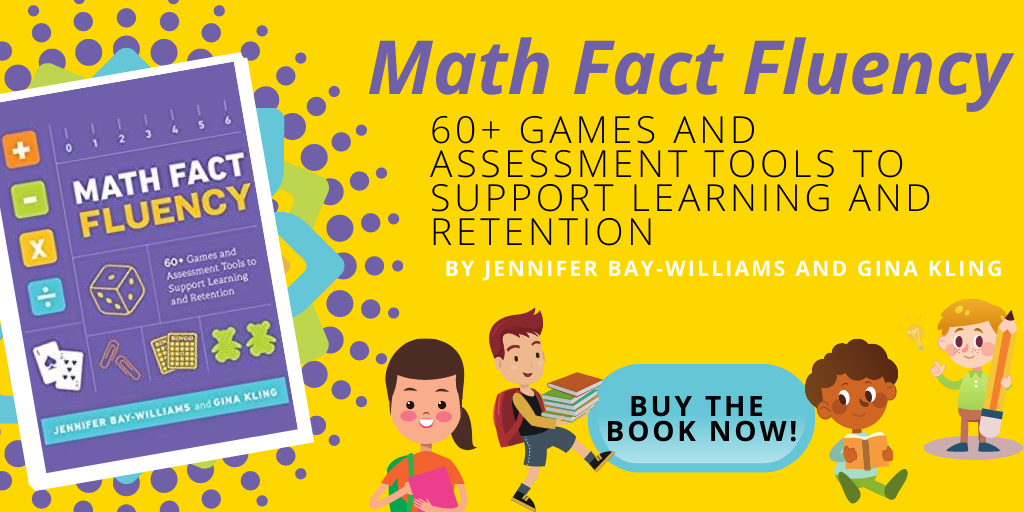 Buy from ASCD
Buy from NCTM
On this site, you will find about 40% of the basic fact games and assessment tools found in the Math Fact Fluency book in easy-to-use, printable formats. Just click on a chapter at the left to reveal its associated games or assessment tools or use the Games Alphabetical Index or Assessment Tools Alphabetical Index to find what you need.
Chapter 1. The Five Fundamentals
Chapter 2. Foundational Addition and Subtraction Facts
Chapter 3. Derived Fact Strategies for Addition and Subtraction
Chapter 4. Foundational Multiplication and Division Facts
Chapter 5. Derived Fact Strategies for Multiplication and Division
Chapter 6. Assessing Foundational Facts
Chapter 7. Assessing Derived Fact Strategies and All Facts
Chapter 8. Families and Facts